Acupressure: health benefits still relatively unknown
Acupressure is a wellbeing and care practice, the health effects of which are still relatively unknown. Yet, it has many benefits:
Relaxation of the body and mind
A feeling of relief
Palliation of muscular and nervous strain
Relief from fatigue
Mood improvement, while reducing irritability
Better sleep
Sensation of physical and mental wellbeing
Mood improvement and reduction of irritability By taking a leap into the history of traditional Chinese medicine, it is easy to see that acupuncture is more of a holistic medicine than a curative medicine.
That is to say, it takes the whole human being into account. It is not focused solely on the patient, but on the person, the whole mind and body. In addition to treating and alleviating, acupuncture goes further by researching the causes of diseases and their psychological and biological effects.
Nevertheless, many people are apprehensive about acupuncture, which is understandable because it has nothing to do with our care practices. What's more, the idea of being pricked with needles is not appealing to many people. This is a pity if we think of the many benefits of this medicine.
Fortunately, acupuncture derivatives which are more practical, accepted and tolerable for us exist today. And acupressure is at the forefront of these.
Acupressure points: mysterious spots on the body
Acupressure is one of the most direct derivatives of acupuncture. The underlying principle of the 2 practices remains the same: working with acupuncture points. The only difference is that no needles are involved in acupressure. This is why it is sometimes referred to as needle-free acupuncture. But to a certain extent, acupressure has an advantage over its "source": you can do it on yourself.
Acupressure points, or pressure points, cover the entire surface of the body: stomach, sides, arms, legs, back… The miraculous part is that total stimulation of the acupressure points leads to an increase in endorphin secretion and the optimisation of blood circulation. All this causes a general feeling of relaxation, as well as a relief of muscular and nervous tension. The most effective way to achieve this overall stimulation is with the use of an acupressure mat.
Acupressure: rediscovered and accepted benefits
In traditional Chinese medicine, pressure points are located on the meridians of energies. Stimulating these points triggers a process of rebalancing the body (matter) and the soul (mind).
There are no traces of these theories in Western medicine. But today, you could say that interest in them is growing, not only from people who want pain relief without resorting to taking medication, but also from many scientists.
At present, there are many curative disciplines whose basic principles are based on acupressure points (reflexology, shiatsu…). What's more, various medicinal practices inspired by Chinese medicine can even be found in certain hospital wards.
The important thing to remember is that if you are looking for daily wellbeing, acupressure is a long-term solution, especially if you use an acupressure mat like the Flower Field. It has been designed to meet the expectations of people who have already discovered or wish to discover the virtues of acupressure.
ALL OUR LOTUS FLOWER OFFERS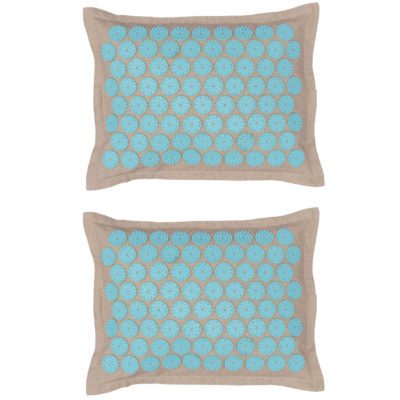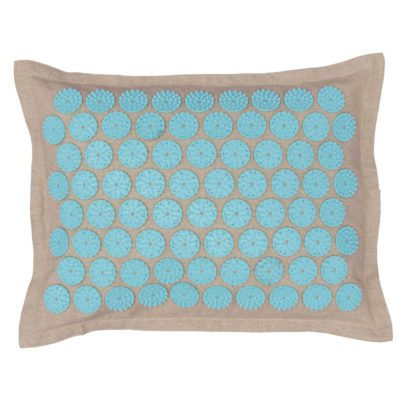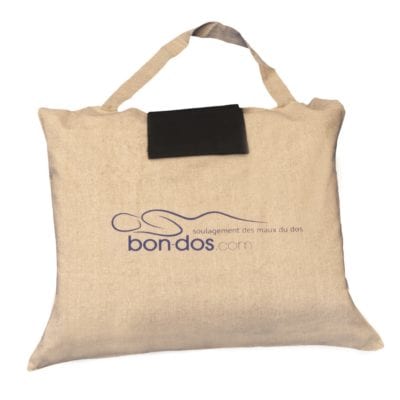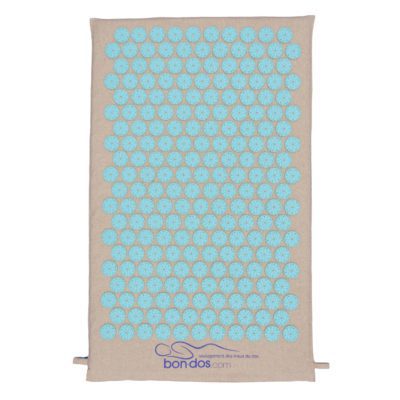 Lotus Flower Mat
99,00 € incl. VAT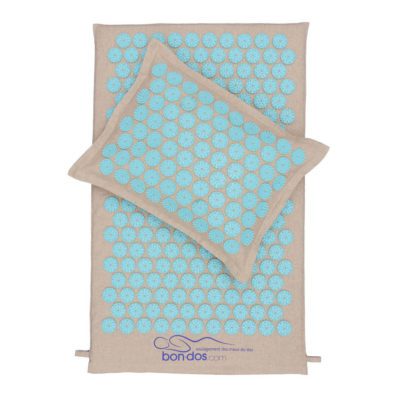 Lotus Flower Pack: Mat + Pillow
164,00 € incl. VAT
Lotus Flower Pack: Mat + Bag
128,00 € incl. VAT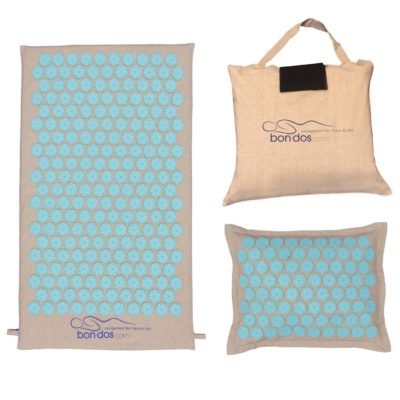 Lotus Flower Pack : Mat + Pillow + Bag
193,00 € incl. VAT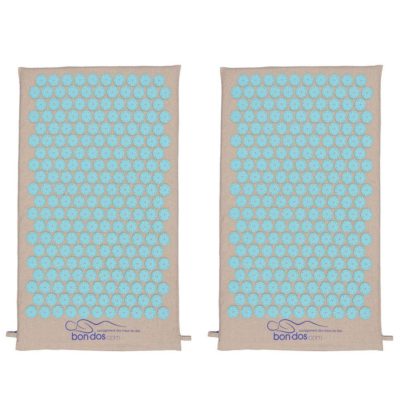 Lotus Flower Pack: 2 Mats
198,00 € incl. VAT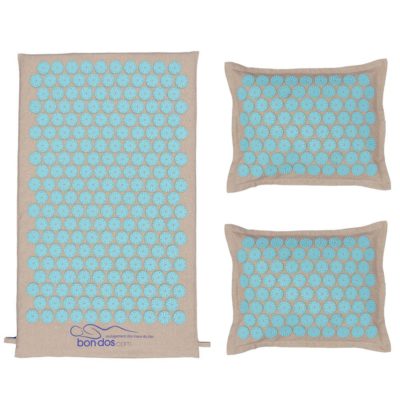 Lotus Flower Pack : Mat + 2 Pillows
229,00 € incl. VAT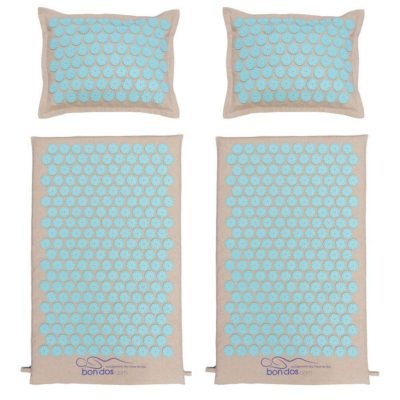 Lotus Flower Pack : 2 Mats + 2 Pillows
328,00 € incl. VAT