Description
Satisfaction guaranteed
30-day money back
Relieving occasional, chronic physical pain or coping with stress does not necessarily require medication. This Lotus Flower mat is proof of that. With 72cm of length and 44cm of width, it will improve your day-to-day life thanks to the 210 flower-shaped stimulators cleverly spread over its surface. Once you lie down, the Fleurs de Lotus mattress will exert pressure on 5,250 acupressure points on your back.
This has a number of effects on the body :
An increase in the secretion of endorphins, also known as the happiness hormone. Their main effects are pain relief and calming of the mind.
Elimination of all muscular tension in the back area.
Relaxation of the entire nervous system
Improvement of blood circulation and nerve impulses
All these effects are the result of highly specific nerve stimulation. However, to fully benefit from the Lotus Blossom, you will need to get used to the sensation you feel in the first few moments of use. Once you've passed this point, all you have to do is close your eyes and let the feeling of wellbeing take over.
Linen bag for storage & carrying
Dimensions: Width 48 X Height 39
Usage
Contrary to what one might think, using the Lotus Flower mat is not at all painful. Nevertheless, if at first you find it uncomfortable, you can put a thin cloth over the flowers to limit any discomfort. Even wearing a thin layer of clothing will be just as effective. Generally, the user's sensitivity decreases with time and use. The feeling of wellbeing will only increase. All this thanks to the increased secretion of endorphins and improved blood circulation.
As far as the sessions for using the Lotus Flower are concerned, they depend on everyone's preferences. It should be noted, however, that for maximum benefit, the ideal thing to do is lie on the Lotus Flower for between ten and forty minutes during a session. Sessions can be infrequent to treat temporary pain or, on the contrary, form part of your daily routine. In this last case, the effects of the Lotus Flower will be more than obvious.
Finally, the ideal time to use this mat is in bed, in the evening before going to bed or in the morning when waking up. This choice is less restrictive and allows you to free up your time throughout the day.
Clinical Tests
The Lotus Flower Mat is an acupressure stimulator. Its current design has been developed to provide the appropriate nerve stimulation to maximise its therapeutic effect. Actually, conceiving a product with a cutting-edge design that provides its user with a soothing, relaxing effect is relatively simple. But when it comes to obtaining a comfortable product with an analgesic effect as well as a blood circulation optimising effect and maximum muscle relaxation effect on any patient, it's a considerably more difficult task. A great deal of ingenuity is required to find the perfect balance.
In France, the Lotus Flower mat has made many people happy since its release. It has brought relief to hundreds of thousands of French people, and will do so for many more.
This mat has undergone official clinical tests at the University of Latvia. The results are clear. The Lotus Flower Mat relieves pain and inflammation, improves cell metabolism, promotes tissue oxygenation, has a positive effect on mood, helps improve sleep, optimises the secretion of growth hormones and beta-endorphins, increases physical and mental capacity and increases microcirculation.
Satisfaction guaranteed
Confident of the quality and benefits of our product, we offer a money back guarantee, a real pledge of assurance to our customers. You can try out the mat for 30 days and return it to us if you are dissatisfied with the result. You won't have to justify your decision in any way.
Quality requirement
The Lotus Flower mat has been designed to accompany its user on a daily basis, to make them want to live together. With this in mind, this rug has been made with the best materials. Thus, beyond the comfort it provides, the Lotus Flower is able to keep its original condition for several years.
In the case of the lotus flowers, there is no risk of them coming off easily, since each one has been embroidered on the back of the mat.
The cover is made of very high quality linen, both robust and soft to the touch.
Relieve pain and tension
Thousands of people have already benefited from the numerous benefits of the Lotus Flower mat thanks to its endorphin secretion effects through simultaneous pressure exerted on the 5,250 acupressure points of the back.
Thus, the Lotus Flower mat is easily able to relieve many ailments while bringing various benefits to the body. This mat can:
Give quick and long-lasting relief from back pain
Improve sleep and treat insomnia
Improve mood and eliminate stress
Eliminate tension of the mind and body
Increase vitality and energy
Strengthen the immune system
Relieve headaches and migraines
Relieve menstrual pain
Regulate hormone production and prevent hot flushes
Relieve pain from osteoarthritis
Relieve and reduce varicose veins
Promote weight loss and reduce cellulite
Regulate blood pressure
Improve blood circulation
As you will no doubt have understood, the action of the Lotus Flower mat's stimulators acts on the nervous system, the muscular system, the lymphatic system and the hormonal system.
ALL OUR LOTUS FLOWER OFFERS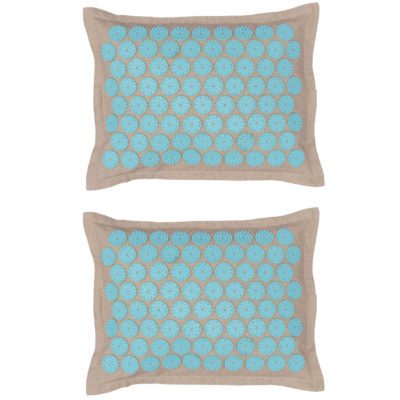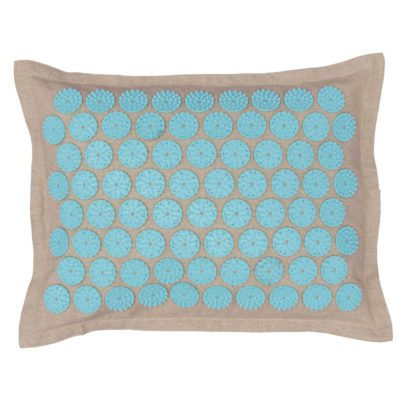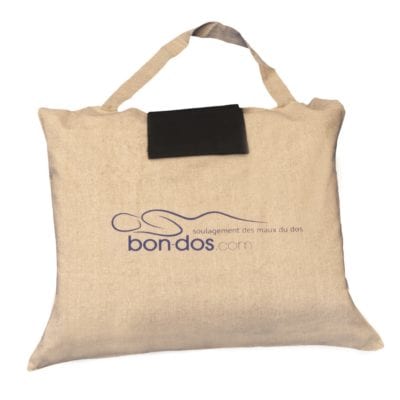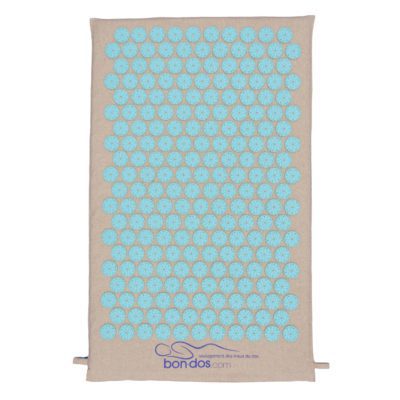 Lotus Flower Mat
99,00 € incl. VAT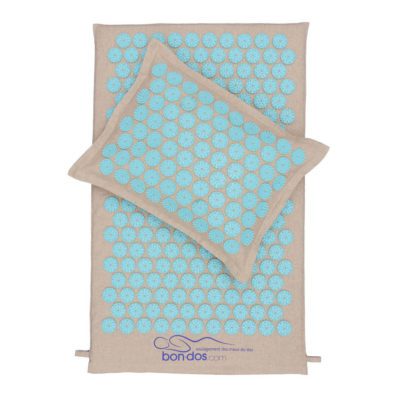 Lotus Flower Pack: Mat + Pillow
164,00 € incl. VAT
Lotus Flower Pack: Mat + Bag
128,00 € incl. VAT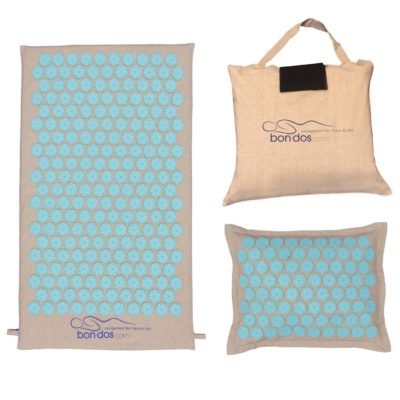 Lotus Flower Pack : Mat + Pillow + Bag
193,00 € incl. VAT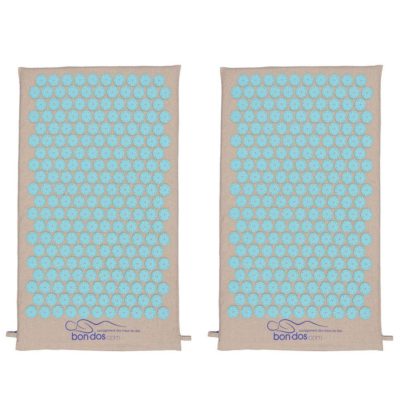 Lotus Flower Pack: 2 Mats
198,00 € incl. VAT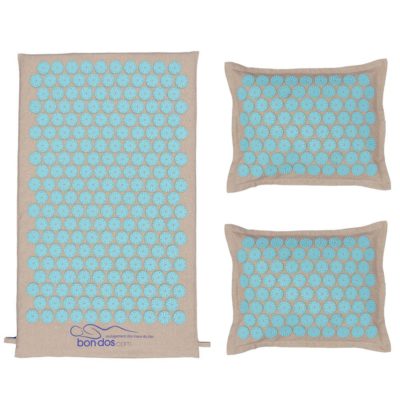 Lotus Flower Pack : Mat + 2 Pillows
229,00 € incl. VAT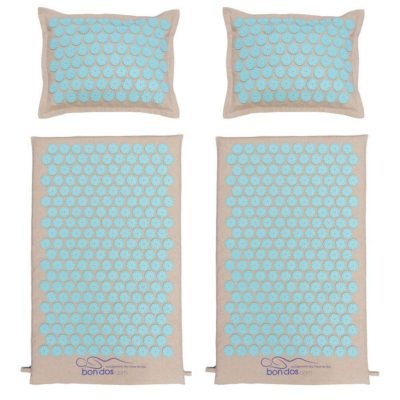 Lotus Flower Pack : 2 Mats + 2 Pillows
328,00 € incl. VAT
An excellent product, a very pleasant team at your service
---
Tested and approved! Two excellent products: the mat for the back and the pillow for my painful neck. I am won over.
---
I use the mat and pillow every day, and it has given me a new lease on life. They provide relief for my back and neck. I feel much better.
---
I received the articles and tried them out immediately. Excellent!!!
Thank you
---
Outstanding service, with the mat delivered the next day; an excellent quality product that fulfils its function wonderfully. Flawless finish, I recommend it on trust.
---
Order received the next day. My back is most thankful for this mat, which has become my everyday friend.
---
An excellent product, a very pleasant team at your service
---
Bravo, and thank you. A top sales department with almost instant responses to queries. Mat and pillow received as per order. Excellent quality, but effective in particular for the lumbar vertebrae and the neck. I do one session a day, and feel much better.
---
Very good products, for sure!
---
A reliable website. I recommend it.
The Lotus Flower mat is a very good product, particularly effective.
---